Napa Valley's Premier
Wine Barrel Storage Solution
Napa Barrel Care provides wine barrel storage services to existing and virtual wineries looking to expand their wine barrel storage capacity. Napa Barrel Care offers a temperature and humidity controlled environment. We can provide almost any type of service that you would find in a complete winery cellar.
Racking
Topping
Blending
Fining Additions
SO2 Additions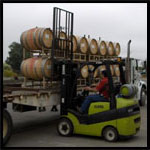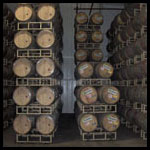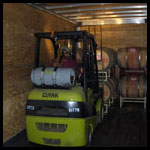 Essentially, Napa Barrel Care wine barrel storage can do whatever your cellar master can. Call Napa Barrel Care today at 707-254-1985 to discuss your barrel storage needs.
Napa Barrel Care is a bonded winery. We can receive wine in bulk or barrels. Napa Barrel Care has tanks ranging in size from 550 gallons to 20,000 gallons for your racking and blending needs. Napa Barrel Care is your virtual wine barrel warehouse. Wine barrel warehousing mitigates winery overflow and allows vintners a safe, managed wine barrel storage solution in the premier wine region of the United States - Napa Valley!
Hours Of Operation:
We are open Monday - Thursday, 6:30AM to 5:00PM
We are open Fridays by appointment only